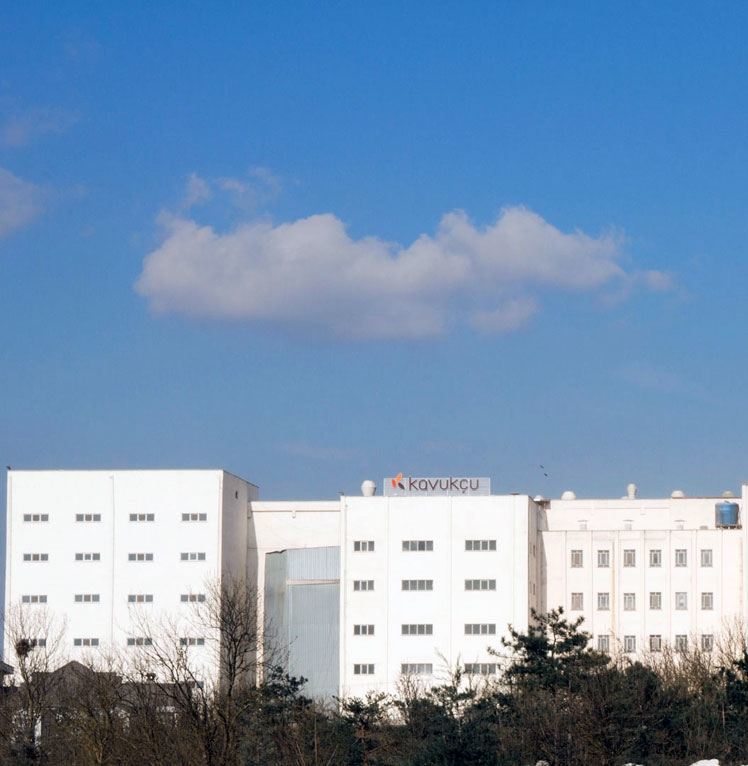 History
Established in 1920, Kavukçu is one of the leading wheat flour and pasta producers and exporters of Turkey. In 1920, Ahmet Araboglu, our founder, set up the first modern flour mill in Havza. Through out the years, Kavukçu setup and operated numbers of flour mills and pasta factories. Today Kavukçu is a significant player in flour milling, pasta production, grain and FMCG trading.
1920

Ahmet Araboğlu established Çorum Kavukçu factory in Havza.

1993

30mts capacity short cut pasta production line was bought.

1997

Board of management decided to make investments in Trakya.

1998

Ümit Kavukçu bought a land and began the construction of the factory.

2000

Thracian factory started off with the daily milling capacity of 300mts.

2001

For our Thracian facility, grain storage and handling system with the capacity of 2000mts were built.

2003

The administration building was built at our Thracian facility.

2005

Silos with 250mts capacity were built.

2006

Our Thracian factory increased the daily milling capacity to 450mts.

2009

Milling capacity rose from 100mts to 400mts at our Çorum facility.

2010

At our Thracian Factory, new silos for wheat bran with 250mts were built.

2011

In addition to our Thracian factory, the construction of a new factory with the daily milling capacity of 650mts was started.

2011

At our Çorum facility, the spaghetti machine is bought and the pasta factory capacity rose to 100mts.

2013

At our Thracian factory, new grain storage silo with capacity of 12.000mts was added to our other silos and our grain storage capacity increased to 24.000mts.

2014

At our Çorum facility, packing machines were changed, automatic case packer machine, checkweigher and metal detector were added to packing units. Silos with 200mts capacity were constructed.